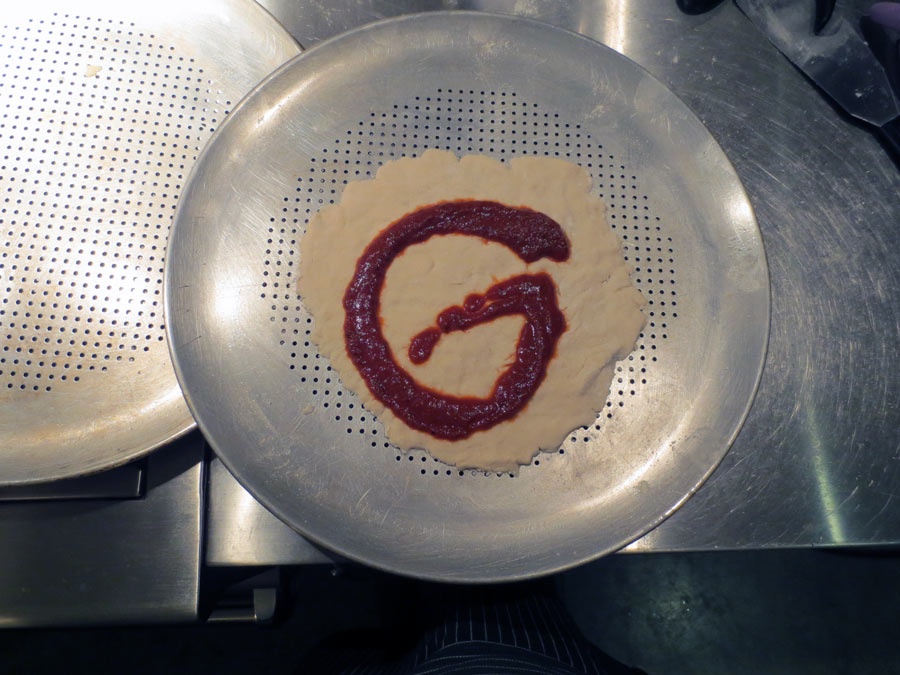 sans gluten [ sɑ̃ ˈɡluːtən ]
English translation: gluten-free
My very good friend and Creative Consultant, Michele, discovered she was gluten intolerant about six years ago. She discovered this a week before a planned trip to Paris, but was so relieved to discover the root of her digestive problems that she did not miss the croissants, baguettes, pizzas ----oh my, need I go one? Since then a bevy of gluten free products have arrived in the grocery stores, but to Michele's dismay after analyzing the ingredients she found the majority to contain unhealthy ingredients.
After working long hours in my test kitchen I was able to surprise Michele recently with my own recipe for gluten-free pizza crust.

Grenouille in his Buffalo NY Test Kitchen with sous chef Kevin Murrett
Enjoy!
G-