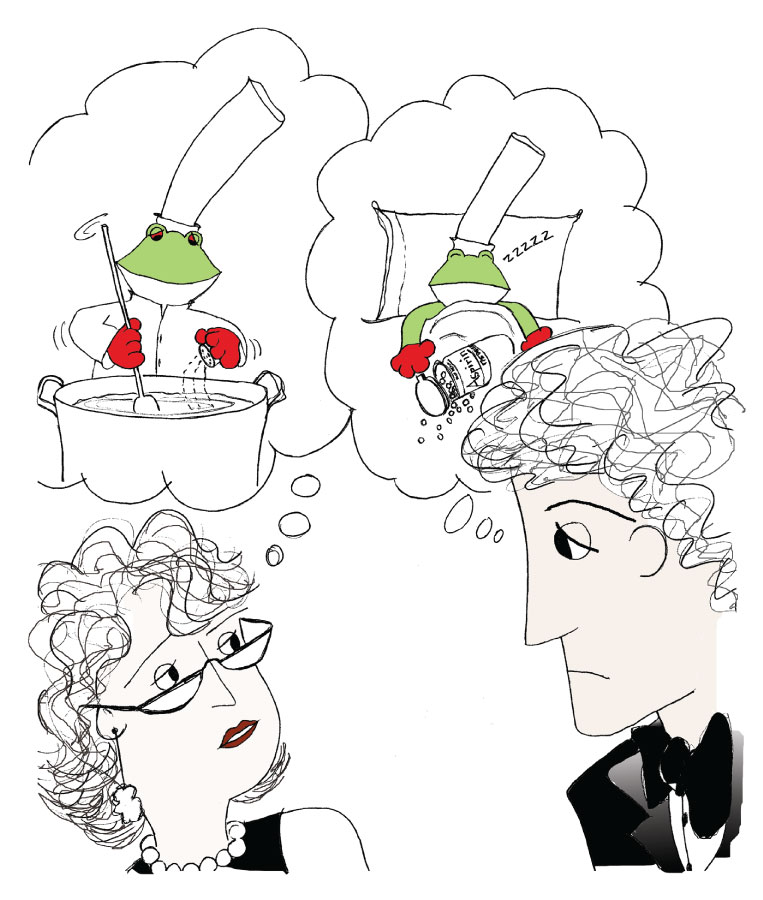 The following is an excerpt from my first book, But, what if it doesn't rain?
This is a conversation between my maitre d, Pierre and the famous restaurant critic, Mimi LaRue as shown in the ilustration above.
"Pierre, please, I'd like to see Chef Grenouille, I hope he is able."
Grenouille, for a moment, thought all was well, but with this question posed, who could tell?
Pierre answered without hesitation,
"I'm sorry Madame LaRue, but Chef Grenouille has significant meal preparation to do.
Other's food will be spoiled and our reputation for quality ultimately soiled."
"Well Pierre, in my review this will reflect an opinion to which Chef Grenouille may object.
Regarding this matter you'll not know joy or sorrow, until you read my expert review in Le Match tomorrow.
If you are in absolute suspense at this point you can see a preview of the book and if you are still on the edge of your seat you may purchase the E-book--- But, what if it doesn't rain?.
My Creative Consultant drew the illustrations by hand and added defined line and color with Adobe Illustrator with all subsequent books drawn digitally with Adobe Illustrator.
Please check out my other books here.
G-