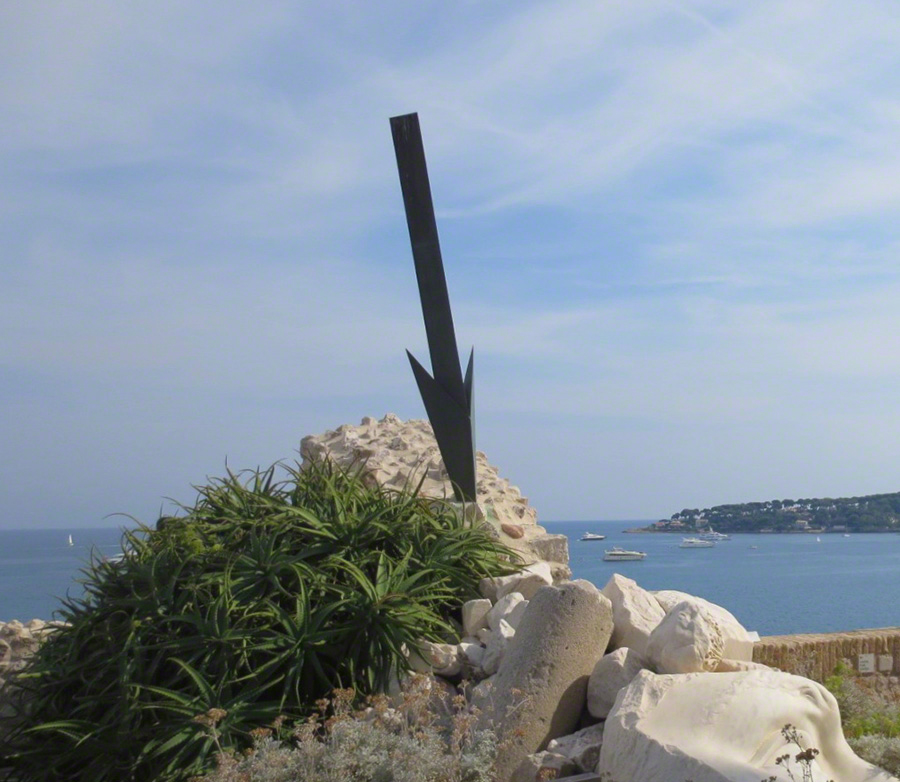 flèche [flĕsh] Suivez les flèches bleues.
English translation
Follow the blue arrows.
If you have seen the movie Amélie, you will remember the clever trail of blue arrows she leaves in front of Sacré-Cœur for Nino to follow.
The playful arrow above is just one example of what you will find while visiting the Musée Picasso in Antibes. You will be captivated by both the sculptural works of art on this outdoor terrace and the magnificent view of the Mediterranean sea beyond, with a shade of blue known only to the Cote D'Azur. This arrow is a work by Anne and Patrick Poirier whose work is exhibited in the "most important museums and private galleries" throughout the world.
The first floor of the Chateau houses temporary exhibitions, the second floor displays Picasso's work throughout his former studio area where he painted from September to November in 1946.