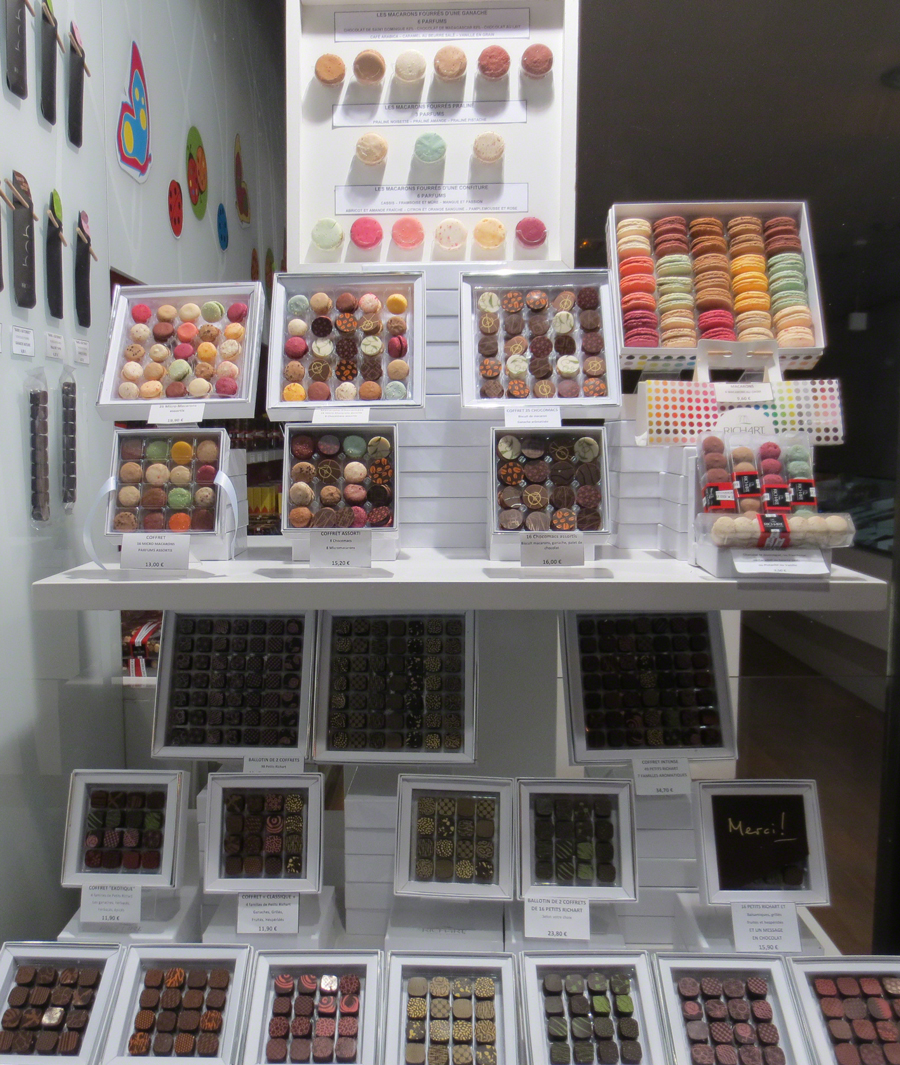 Chocolat  [ʃɔkɔla]
English translation: chocolate
Chocolate is the perfect dessert, need I say more?
RICHART understands chocolate making and the history of chocolate. RICHART chocolat is delightfully delicious and artfully handmade in Paris, France.
Do not be discouraged, it is available mailorder and for those of you living in New York City, a selection of their permanent and seasonal collections, as of this date, is available at:
GASTRONOMIE 491, 491 Columbus Ave, New York, NY 10024 (Columbus Ave & W 84th St)
Other mouthwatering specialties include Pates du Fruits and Macarons. Find out more about the history and art of RICHART.
G-