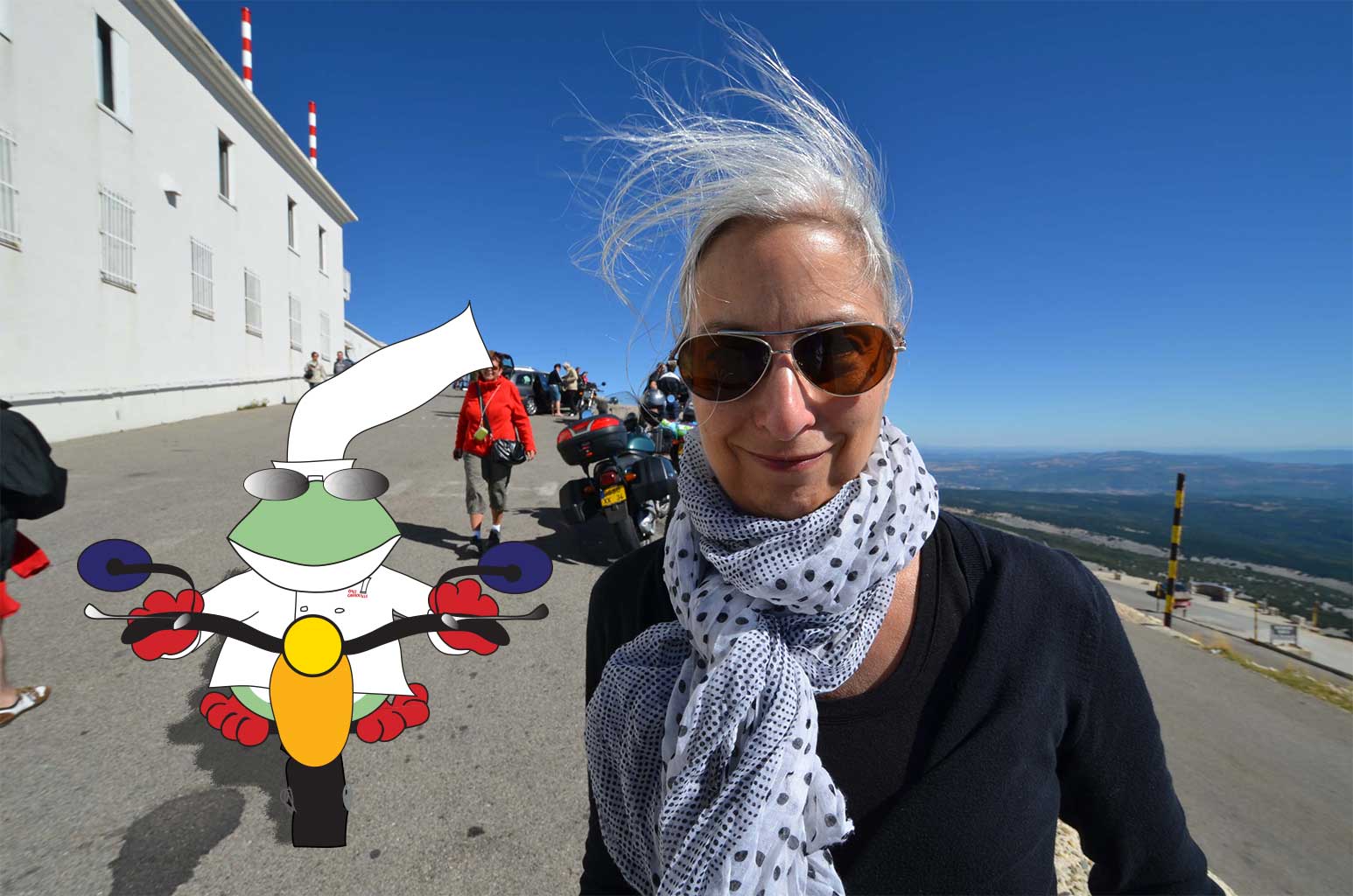 Vent [vent]
Il y a beaucoup de vent sur Mont Ventoux!
English translation
There is much wind on Mount Ventoux!
If you ever venture to the top of Mount Ventoux in the south of France, as the name suggests, you will find it very windy and very cold even on a sunny, warm day! The wind is relentless, clocking in at approximately 55 miles per hour most days of the year and has been measured at speeds as high as 200 miles per hour during the mistral, a very strong, regional wind in the South of France. These winds often prompt the closing of the road over the top of the mountain. On a recent trip up the mountain in September on my Vespa,  Michele's hair flying in the wind tells the story and she is definitely not dressed for the occasion, but in her defense she did not know she would be making the ascent that day.
If you are a cycling fan, Stage 15 of the 2013 Tour de France, a grueling 242 kilometer ride, will finish on top of Mont Ventoux on July 14th. Chef Grenouille will host the winner and his teammates at ChezG Spa & Bistro for a grand Bastille Day celebration. Of course, the next day will be a rest day for the Tour participants.