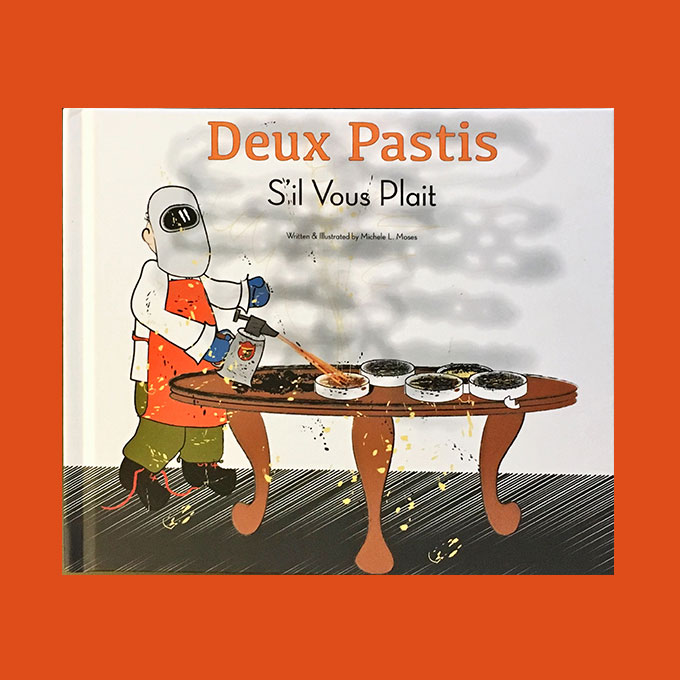 Deux Pastis S'il Vous Plait!
Ten years have passed since Chez Grenouille earned a third Michelin star and now Chef Grenouille basks in the fame of running two stratospheric, top notch, world renowned establishments, and just when you think you can relax and everything seems normal, you get a phone call from the Palais de l' Elysées.....
Michele's 2nd book about the famous Chef Grenouille, is available as an e-book for viewing in Ibooks on your Ipad.
As of December 2013, Deux Pastis s'il Vous Plait! is available in hardcover through BLURB, 86 marvelous pages including 50 full color illustrations!