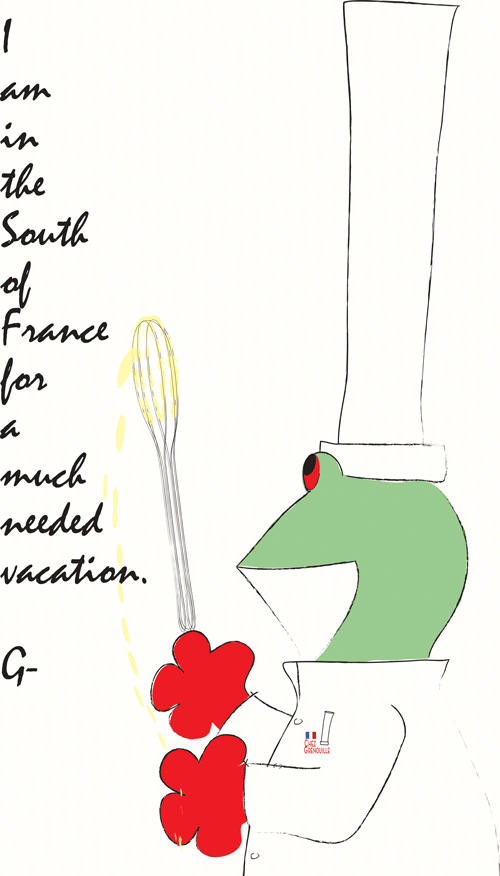 À bientôt [ä-byaⁿ-tō]
English translation
See you soon!
As of September 1st I will be in the South of France for my yearly vacation and I will be returning October 1st.
I will be staying L'Auberge La Feniere, and if I am looking I will be able to catch Guy Sammut and his band, Has Been Under Shower!
À bientôt.
G-